NEWS


2008.12.01.


SYN014: Lacood - Hiszek a Jelekben single out now on Synthactica!


2008.11.10.
Aura Fresh interview on MinimalMusic portal


2008.08.21.



SYN 013: Lacood - Progressive Dubstep vol.1


2008.08.01.
Aura Fresh live @ Alkotótábor/Minimal Camp 2008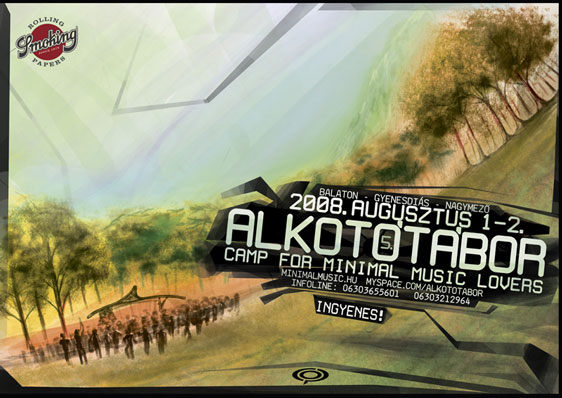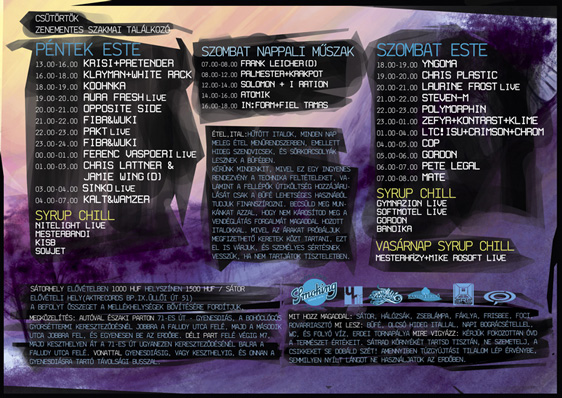 2008.04.21.
Aura Fresh - So Called EP out on Synthactica.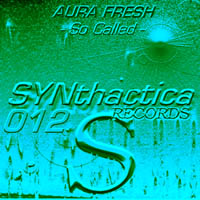 Download the full release here!


2008.01.14.
Console 9 - Background Music For Lonely Nights is out on Synthactica
with Aura Fresh + Inzah remixes


2008.01.01.
Aura Fresh remix for Anne Anderson's Sender on Super6 Records

2007.10.28.
_Forces_ single on ElectroSoundSystem netlabel (10th Chapter LP - V.A.)


2007.11.01.
Aura Fresh live act @ Cökxpón, Budapest



2007.10.01.
Deeply EP released on Super6 Records


2007.05.09.
Inzah - Artist Of The Week on FOEM music portal.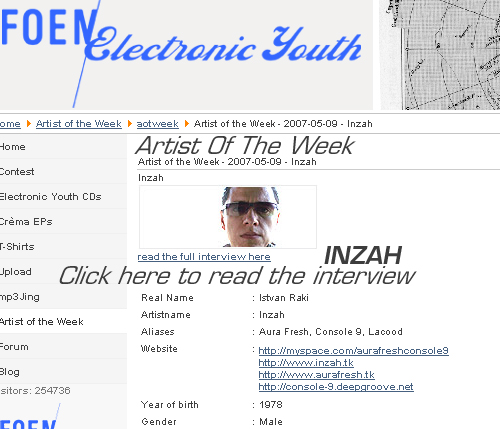 2007.04.15.
Console 9 - Dimension Trip progressive EP out now on No Smoking Recordings!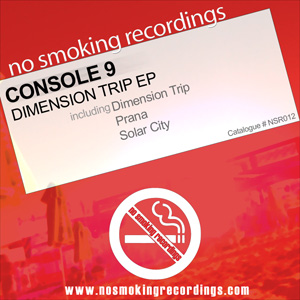 http://www.nosmokingrecordings.com/releases.asp
http://www.nosmokingrecordings.com/artists.asp?artist=19


2007.04.14.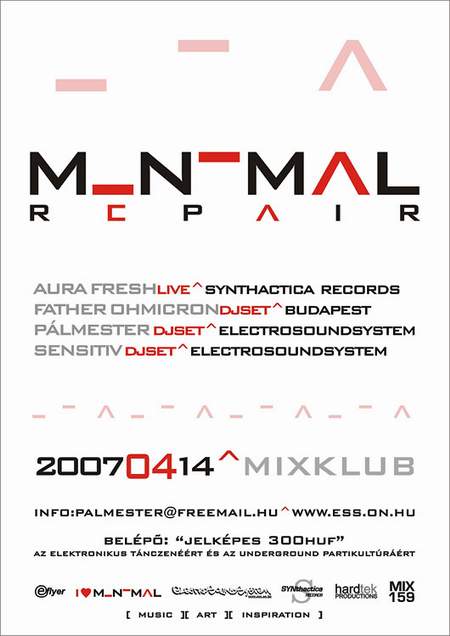 2007.02.20.
Aura Fresh Sounderz/Halfdone singels out on Synthactica.


2007.02.02.
Aura Fresh remix for Ocp's Dezasseis on Complementary Distribution
netlabel.


2006.12.10.
Aura Fresh - Pure Extract Of Oldskool Elektronika Fruits vol.1 EP out on Synthactica.


2006.12.01.
Inzah's My Lil' Lake on FOEM/Electronic Youth Vol. 14 online compilation.


2006.11.25.
There was a 1 hour Aura Fresh Special Edition on VBR Radio.


2006.09.16.
Inzah - Mood EP on the german Pharmacom Records netlabel.
http://www.pharmacom-productions.de/pharmacom-rec/index.php
http://www.archive.org/details/pcr023_inzah_mood


2006.08.13 - 2006. 08.29.
Lacood - Sun Breakout came out on Synthactica. Also on Synthactica Aura Fresh's Classic Sunny Day with Console-9 electro house remix.


2006.08.02.
2nd Good Day EP is on position 4 after 3 days on the chart of the bestseller progressive house tracks of the week. On Juno Records.





2006.08.01.
2nd Good Day EP is available at Trackitdown and DJMR.com!


2006.07.29.
Console 9 - 2nd Good Day EP is available on Juno Records and
3Beat digital download stores!


2006.07.25.
Inzah - Inner Trip on Fiberlineaudio.com!


2006.06.14.
Console-9's Earth Aura EP is available at Playittonight.com!


2006.05.25.
Console-9's nice progressive house success on Juno Records bestseller prog. chart!





2006.05.19.
Kevlaar Records' new partnership with deepGroove.net music productions and promotions


2006.05.16.
Console-9 now on Juno Records music store!
Earth Aura EP is at position 21 after 4 days on the chart of the bestseller progressive house tracks of the week. Earlier positions: 47, 33, 21...


2006.05.09.
Console-9's EP on Beatport! The progressive house EP titled Earth Aura is released by Total Wipes Productions.


2006.02.19.
Netdj003 mix by Choplin contains Aura Fresh's 'Unreal'.

2006.02.18.
Aura Fresh's single 'Unreal' on Winterproof LP of Uran97 netlabel.

2005.12.17.
Aura Fresh on ChiWare! The first ep of the new netlabel contains 4 remixes for Amb's Flounder.

2005.11.25.
Inzah's Cloudwalk on Fiberlineaudio!


2005.08.12.
Wednesday the 13th of July 2005 Aura Fresh's "U must luv dub (phaze 2)" was played on thekidsarebored radio!
Presented by Corey H Mass, TKAB Radio, like the website, focuses on "electronic music of all styles".
The full playlist:

marumari - pathscrubber - 06 - zyphormius
Macabre Unit - Tensor Jam
[in]anace - duesseldorf2[still]amaze
John Barnes - Challenge For Me
Skream - Angry
phoenelai - structure two
Dino Dub - Zion Dub
PhiBIOS - The Emit Group
William Fields - Jellyfish
ady sovereign - tango
William Fields - Lila
Skream - Traitor
Databoy78 - Neuanfang
Peloton - 7th_Heaven
ALFREDTOC_DECOUSU_MAIN_Free_looping_ja
marumari - pathscrubber - 05 - probed the maw
Dino Dub - Rastafari Dubwise
Ohnoonono_(Original_Mix) - RemedyJ
ATOMIC AGES - Specialwater
Databoy78 - Die Strasse Lebt
ALFREDTOC_DECOUSU_MAIN_toonaMoog
Aura Fresh - U Must Luv Dub (phaze 2)
John Barnes - 1 Before 3
lady sovereign - the broom
Digitalis - Arab
The TKAB radio show is now every Wednesday night 8PM-10PM EST, and you can listen live here
2005.07.01.
New EP by Aura Fresh! U Must Luv Dub EP is available on Uran97 netlabel from now.
This EP consists of 3 dub/minimal track. Don't miss it...

2005.04.30.
NI Traktor 2.6 is out containing Aura Fresh's "Classic Way To Flash" in the promomix of the software.
Download the mix here
Tracklist with .cue

TRACK 01 AUDIO
TITLE "[one015] inte likgiltig langre mix"
PERFORMER "partikel"
TRACK 02 AUDIO
TITLE "[_rf040] stylewar"
PERFORMER "jerzz"
TRACK 03 AUDIO
TITLE "[brq03] technique 4"
PERFORMER "mike breitfeld"
TRACK 04 AUDIO
TITLE "[eps010] la foire aux monstres"
PERFORMER "pheek"
TRACK 05 AUDIO
TITLE "[yotm001] napping in the cockpit"
PERFORMER "tractile"
TRACK 06 AUDIO
TITLE "[ratc002] inaxa"
PERFORMER "marko fürstenberg"
TRACK 07 AUDIO
TITLE "[txtn023] the emtpy playground"
PERFORMER "popkan"
TRACK 08 AUDIO
TITLE "[clever002] stillfukingotit"
PERFORMER "dncn"
TRACK 09 AUDIO
TITLE "[63_053]exposed"
PERFORMER "kazoo"
TRACK 10 AUDIO
TITLE "[thn055] why"
PERFORMER "selffish"
TRACK 11 AUDIO
TITLE "[uran97_022] classic way to flash"
PERFORMER "aura fresh"
TRACK 12 AUDIO
TITLE "[nore003] just funny eh"
PERFORMER "yatsuo motoki"
TRACK 13 AUDIO
TITLE "[es002] weekend"
PERFORMER "ivan shoukhtin"
TRACK 14 AUDIO
TITLE "[stadt004] endor forest"
PERFORMER "frank biedermann"


2005.02.27
Aura Fresh->Native Instruments
Great news! The new Traktor Dj Studio 2.6 software package will contain Aura Fresh's "Classic Way To Flash" with 13 other netlabel track mixed by Ronny Pries (Rohformat netlabel)
Releasing in March
more to come later...

2004.12.27.
Ronny Pries's (a.k.a. rktic - Hamburg/Germany) dj set includes Aura Fresh's "Classic Blue". With this Aura Fresh's every track on Classic EP has been chosen for mixsets made by international netlabel djs.
Available on Realaudio netlabel.
Ronny Pries - Click and Chord Discount
playlist
.01 unknown - zora
http://www.kyoto.dk [kyoto02]
.02 ali khan - push back
http://www.clevermusic.net [clever002]
.03 chronolux - refraction
http://www.thinnerism.com [thn041]
.04 hakan lidbo - ektoplasma
http://www.textone.org [txtn012]
.05 monoide - the shape is deep
http://www.realaudio.ch [ratc001]
.06 pheek - a remedy (4 all)
http://www.clevermusic.net [clever001]
.07 partikel - illusionen
http://one.dot9.ca [one015]
.08 r.pries - whop
http://www.rohformat.de [_rf002]
.09 starch boy - eager beaver
http://www.textone.org [txtn008]
.10 aura fresh - classic blue
http://www.uran97.com [uran97_022]
.11 ali khan - you are multidimensional
http://www.clevermusic.net [clever002]
.12 dupont - monoblanc
http://www.rohformat.de [_rf036]
.13 dataman - krahank
http://www.stadtgruenlabel.net [stadt002]
.14 danny kreuzfeldt - core 1 (rktic's marching through alaska mix)
http://www.thinnerism.com [thn024]
.15 dupont - the plan (masterplan remix)
http://www.rohformat.de [_rf035]
.16 troy pierce - dosenoeffner
http://www.textone.org [txtn016]
.17 frank biedermann - troopers stole my speeder bike
http://www.stadtgruenlabel.net [stadt004]




2004.12.12.
The Hungarian Netlabel Artist Katalog were an invited special guest in Electrosound show of Radio Juice (Miskolc city/Hungary). It was a discussion forum/conversation about the netlabels, the chances in netaudio releasing, the past the present and the future of music promotion of home producers



2004.11.28.
Inzah's space-chillout track "Very Happy Encounters" is available on Comfort Cake, the 1st birthday compilation of Comfort Stand Records netlabel (USA)


2004.11.14.
Dj Cotumo from Berlin made a deep/minimal/tech house mixset, in which we can find Aura Fresh's "Classic way To Flash" with tracks of artists' like
Ricardo Villalobos vs. Jay Haze (Textone), Swat Squad, Holger Flinsch (Thinner), Yatsuo Motoki (Night Drive Music)
Tracklist:
01 Yatsuo Motoki - Monsieur Fistere [Night Drive Music]
02 Swat Squad - Voy Andando [Thinner]
03 Marko Fuerstenberg - Kampftruppe [Stadtgruen]
04 Monoide - Strategy (Kazooo Rmx) [Realaudio]
05 Martin Donath - My Attic [Legoego]
06 Kollektiv Turmstrasse - Light Journey [No Response]
07 Holger Flinsch - Pole [Thinner]
08 Aura Fresh - Classic Way To Flash [Uran97]
09 Ricardo Vs Jay - Prefer Summer (Someone Else Rmx) [Textone]
10 Leif - Moonlight Dub [Textone]
11 Yatsuo Motoki - Rtk6 [Night Drive Music]


2004.11.04.
recordtip of Tinitusstadl includes Aura Fresh's Classic EP with artists' EPs like Jeff Bennett's Lowdown (Thinner) and Vladislav Delay's Demo(N)Cuts (HUUME)



2004.10.14.
the no.1. netlabel/netculture portal Phlow.net has news/positive critics about Aura Fresh's Classic EP,
plus there Chris Barky's latest netaudio chart shows Aura Fresh's "Classic Way To Flash" at the 3rd position
Netaudio Charts: Chris Barky [Uran97]
1. Gras - Wassermann [gruen005]" [http://www.stadtgruenlabel.net/]
2. Yatsuo Motoki - Just Funny ehh [nore003]" [http://www.no-response.org/]
3. Aura Fresh - Classic Way To Flash [uran97022]" [http://www.uran97.com/]
4. Monoide - Control [ratc004]" [http://www.realaudio.ch/]
5. Jerzz - Saboteur [rf040]" [http://www.rohformat.de/]
6. Hieronymus - Dusthead [kyoto03]" [http://www.kyoto.dk/]
7. Benfay - Jack and Jill (Selffish Remix) [thn060]" [http://www.thinnerism.com/]
8. Sektor - Oborishte [uran97021]" [http://www.uran97.com/]
9. Gras - Nebelbank [gruen005]" [http://www.stadtgruenlabel.net/]
10. Agent 101 - Union [com09]" [http://www.comatronic.net/]



2004.10.08.
Inzah's nu jazz remix is out on the official remix EP CD of Budapest Parade 2004 anthem "Budapest Száll"



2004.10.01.
Kevlaar Records Trackbank 2004 CDR is out including tracks of Inzah, Aura Fresh, Console-9, Lacood



2004.09.19.
the German dj Knusper oldskool disco/funk mixset includes Aura Fresh's minimal vocoder retro electro track "Classic Sunny Day" together with tracks of artists like Herbie Hancock,
Chaka Khan, George Michel. Mixed live in Berlin.

The Glühlampe Sessions pt. 1
Selection, Blends & Mixing by Knusper @ Glühlampe 18.09.2004 (Massive Tunes #3)
the tracklist:
1. Stevie Wonder - "I Just Called To Say I Love You [Instrumental]" (Motown 1984)
2. Chic - "I Want Your Love" (Atlantic 1979)
3. L.A. Mix - "Mysteries Of Love [Instrumental]" (A&M Records 1990)
4. Paul Hardcastle - "Don't Waste My Time" (Chrysalis 1985)
5. Herbie Hancock - "Rockit [taken from the Album "Futureshock"]" (CBS 1983)
6. Captain Hollywood and T.T. Fresh - "Ladies [Dynamite Special]" (Magic Cube 198?)
7. Snap - "Oops Up [The Double Trouble Mix]" (Logic Rec. 1990)
8. Wussup!? - Rough Up The Beat [Jump On It] [Instrumental] (Marlboro Music 1991)
9. Dream Warriors - "Ludi [Double Trouble Mix]" (Island 1991)
10. Chaka Kahn - "I Feel For Your [Remix]" (Warner Bros. 1984)
11. Janet Jackson - "Black Cat ['3 Snaps Up' 12" Mix]" (A&M Records 1990)
12. Harzkrafthof - "Kommerzkacke" (Jungs&Mädels 2000)
13. The Sequence - "Funky Sounds [Tear The Roof Off]" (Sugarhill Rec. 1979)
14. Herbie Hancock - "Earth Beat [taken from "Futureshock" Album]" (CBS 1983)
15. Aura Fresh - "Classic Sunny Day" (uran97.com 2004)
16. D-Influence - "Good Lover [Influental House Mix]" (East West Rec. America 1992)
17. Home Boys Only - "Booty Booty [12" Instrumental]" (Atlantic 1990)
18. Hakan Lidbo vs. Laid - "Falling" (Primary Recordings 1999)
19. George Michael - "Flawless [Go To The City] [Boxer Remix]" (Sony Music UK 2004)



2004.08.24.
Inzah's official remix release!
the official remix EP CD of Budapest Parade 2004 anthem "Budapest Száll" will include Inzah's nu jazz remix.
comin' out in some weeks



2004.08.08.
Aura Fresh's new 3 track EP "Classic" is out on the German Uran97 netlabel



2004.07.20.
Infamous Light Recordings dj called PJ mixed Aura Fresh's "Neural Networx" together with tracks of artists like Baier/Box(Thinner)
the tracklist:
1.Tlon - Subways ( Autoplate )
2.? - Perfect Manchuria Candidate ( Acedia Music )
3.Baier & Box - Binary ( Thinnerism )
4.Baier & Box - Glitchfunk ( Textone )
5.Mikael Stavostrand - Deep Cut ( Textone )
6.Rene Breitbarth - Bongoone ( Textone )
7.Breitbannt - Back From Exile ( Thinnerism )
8.Source - Reconstruct ( Rohformat )
9.Kazooo - Chromgruen ( Real Audio )
10.Kollektiv Turmstrasse - Elemental Pleasures ( no-respone.org )
11.Aura Fresh - Neural Networx ( URAN97 )
12.Franco Cinelli - a003 ( Sweet Smelling Surfaces )



2004.05.22.
Aura Fresh's "Minimum Temperature" was played in a djmixset together with tracks of artists like Two Lone Swordsmen, Sweet Exorzist (WARP Records), Avril(FCOM), Jason Corder(Thinner)
by Tinitusstadl / InterJamp NetAudio-Night radioshow, Germany

the tracklist:
01. two lone swordsmen - faux [warp]
02. kazoo - herbstlicher [realaudio]
03. jason corder - dej hu [thinner 057]
04. jason corder - microcosmos [thinner 057]
05. aura fresh - minimum temperature
06. sweet exorzist - testfour [warp]
07. avril - french kiss [fcom]
08. plop skop [orac]
09. receptor - eliza [sinergy network chile]
10. ddr rythm - freds track
11. troy pierce - chalitas lip gloss
12. troy pierce - icy hot stuntaz tribute
13. envitre - a peom without word [tonatom 038]
14. koei - and the nightski fell upon us [one]
15. disrupt - argument [phonocake 024]
16. lys - ellit [surface]
17. map king - trapped [camomille]


2004.04.15.
the American netlabel Comfort Stand released Inzah's chillout single "Inner Trip" on mp3 compilation Interplanetary Materials



2004.03.01.
the German netlabel Uran97 released Aura Fresh's latest 4 track EP



2003.08.02.
members of Kevlaar Records were special guests in Radio Juice 'Electrosound' show in Miskolc city/Hungary
+
Kevlaar Records Trackbank 2003 CDR is out


2003.05.13.
Kevlaar Records netlabel artist katalog site has launched + some tracks added